Charging Bull Stoneman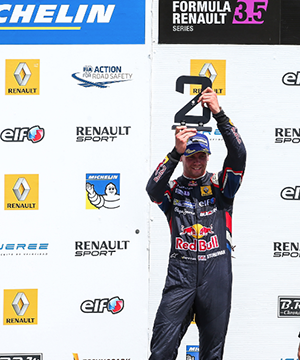 Sunday, 12th July 2015 Red Bull Ring Spielberg Austria. Red Bull Junior driver Dean Stoneman produced a determined performance to finish an impressive 2nd place in first of two races in the World Series by Renault 3.5
Starting from the second row of the grid the DAMS driver wasted no time as the lights went out to charge down the inside and slot into 2nd place as the busy pack entered the tight and obtuse right-hand turn one.
As Stoneman hunted down the leader his mission was curtailed slightly when the safety car was bought out for a three-car accident behind the leading group. As the race resumed the 24-year old picked up his challenge and held a gap of around 1.4 seconds.
With 17 minutes remaining the safety car was once again brought out which allowed Stoneman to get close to the leader and as the official car went in the DAMS driver began his push and at the entry to turn 5 pulled along side the leader, but wasn't able to hold the move which would have rewarded him for his efforts in the race. As it was the Red Bull driver maintained his second place, a position he was to keep until the end of the race.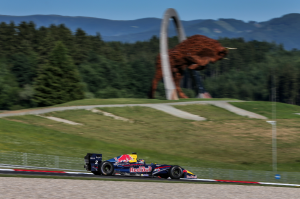 Stoneman was happy to be back on the podium and winner of the Rookie prize. " I got a great start from 4th to get up to 2nd . I know Roland is quick and I couldn't let him get too much of an advantage from the start. After the second safety car went in it allowed me an opportunity to attack for the lead, I got alongside but just couldn't hold it on the corner. We gave each other enough space so I was able to slot behind him." He added, " It is special to be on the podium at the home of Red Bull of course who have been so supportive this year. It also gives me more championship points which is vital for my position in my first season in this championship."
Stoneman's result now closes the gap to just 2 points to 3rd in the Renault World Series 3.5 Championship.
Race 2 of the Renault World Series 3.5 championship from the Red Bull Ring starts at 18:20 CET today.
Further Information
Ant Shaw
+44 (0)7768275464
[email protected]