Dean Impresses in IndyCar Test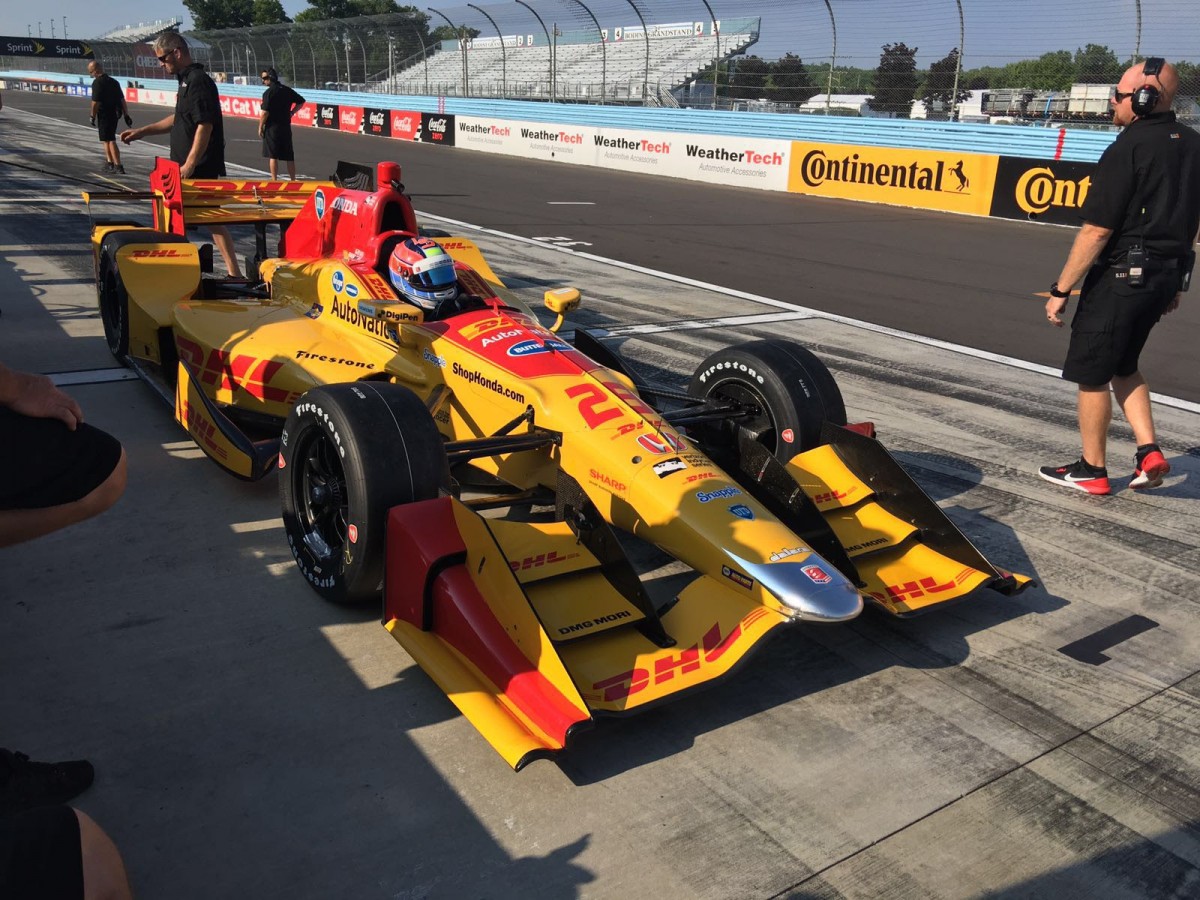 WATKINS GLEN, NY, USA 12th August 2016 – Dean Stoneman took to the 3.4-mile circuit of Watkins Glen International yesterday to take part in a Verizon IndyCar Series test.
For Stoneman it was the first taste of driving a IndyCar…and he impressed, finishing the day half a second quicker than the other Indy Lights drivers participating in the test, most of who had tested before.
Dean Stoneman, who borrowed the No. 28 DHL car from 2012 Verizon IndyCar Series champion Ryan Hunter-Reay, clocked the fastest time of the Indy Lights drivers with a best time of 1:27.14 within his 38 laps around the 11-turn course.
The Indy Lights championship contender was happy with his first time in a IndyCar "Yesterday was a new learning curve for me and I had been really looking forward to it! We went out this morning for 25-laps, two stints consisted of new-tire runs. We started by getting a feeling for the car with a quick out-lap and an in-lap, so the engineers look over that data. I took about five laps for me to get a feeling for the car. It was really enjoyable to drive the car and over the runs we were able to get quicker and quicker, making improvements more and more. I was looking at Alexander [Rossi]'s data compared to mine and just seeing where I could improve. There are some high-speed corners that just rely on confidence from me – knowing what the car is going to do and the way it behaves. The car is quite physical to drive, but it is a great car. I think I did a great job this morning, baring in mind that I have never driven an IndyCar before."
The test session was cut short due to heavy rain, reducing the opportunity for Stoneman to shine even more in his IndyCar debut.
The test also proved to be a good preview for Watkins Glen The Indy Lights team will begin Round 16 at The Glen Saturday, September 3 at 1:35 p.m. ET with Dean looking to re establish his championship push.