Donington Pole For Stoneman.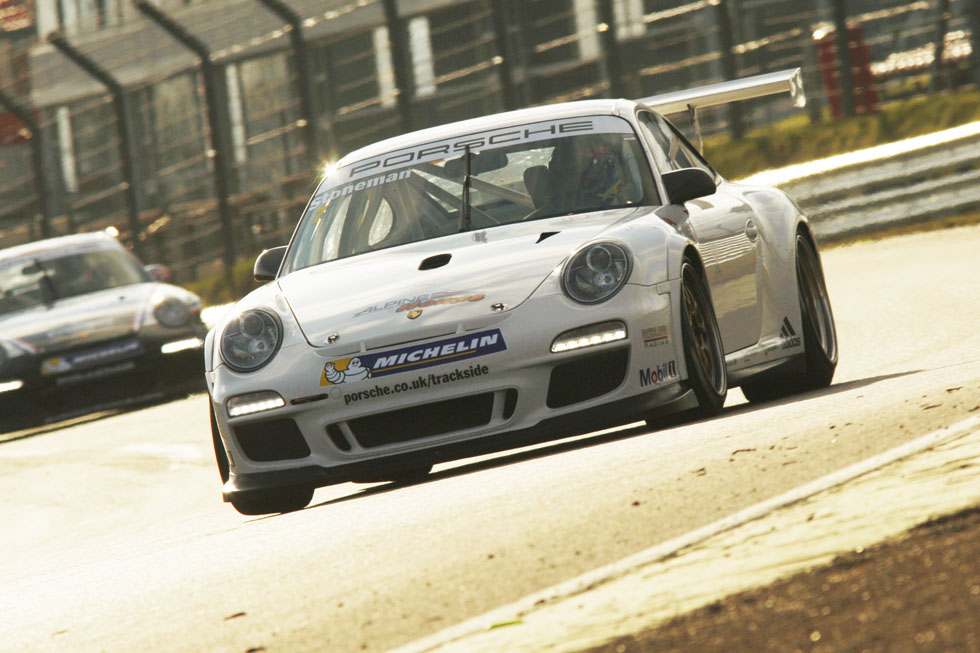 Donington Park, Leicestershire, Saturday 20 April 2013. Following on from his early dominance in rounds one and two, Dean Stoneman set the fastest time securing pole for round three of the Porsche Carrera Cup GB Championship.
In glorious April sunshine all drivers aimed to get the best from using their new set of tyres. Midway through the forty-minute session, with Stoneman fourth fastest, all cars came in for new rubber. Then in a carefully measured move, Redline Racing kept the championship leader in longer than anybody else to get clear track space and it worked. With just ten minutes to go Stoneman put in a blistering lap of 1:07.195 putting him ahead of his nearest championship rivals.
Stoneman will start from pole position for round three tomorrow with his second fastest time securing second row of the grid in third for round four.
The 22 year old was satisfied with the result. "We tried a different set up for today which seemed to work well. I would like to thank the team for getting the car more to my liking today. It's very pleasing to be quickest and especially against these guys who have bags of Porsche experience. Although I'm on the second row for round four tomorrow I'm confident I can still turn it around. This championship is all about points and consistency so its good to at the front. Donington is a favorite circuit of mine so I'm aiming for another strong performance tomorrow."
More…
Redline boss Simon Leonard was also pleased with Stomeman's qualifying performance. "We are getting closer to a set up that Dean likes. We held Dean in halfway through the session to allow the other drivers to get out there put in their laps and create some clear space for him. He responded well to the strategy and it's great to see him on pole once again"
Dean will start from pole in round three at 10:00, with round four seeing him start from the second row at 15:42.
Round four can be seen live on ITV4 at 15:42
For more information:
Ant Shaw
[email protected]
0044 (0)7768 275464