Emphatic Victory for Stoneman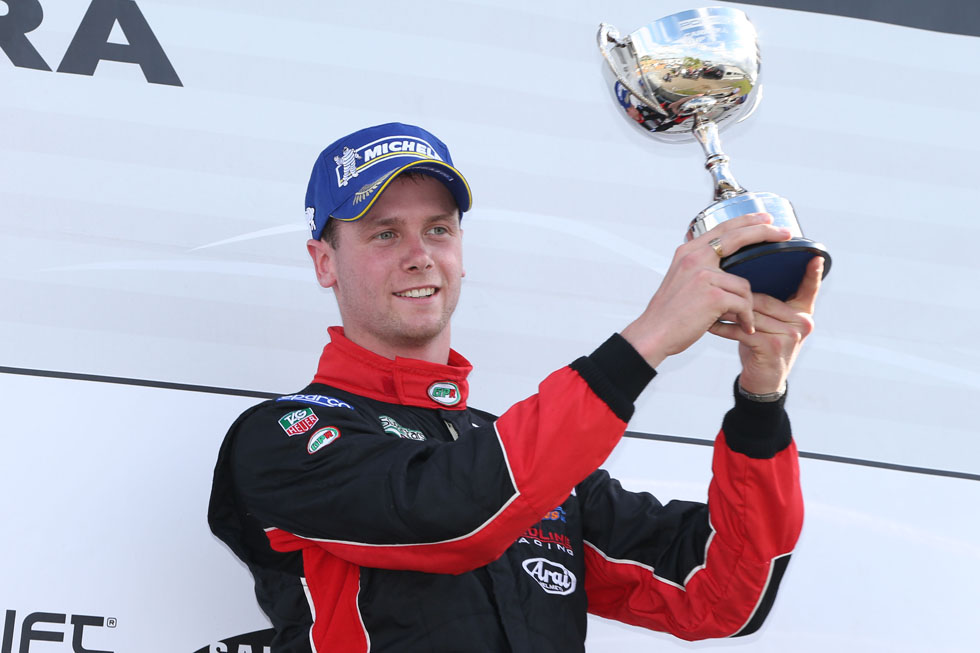 Croft, UK, Saturday 22nd June 2013. Dean Stoneman returned to dominant form with an impressive victory in round nine of the Porsche Carrera Cup GB.
The 22 two year-old starting from the front row of the grid alongside Meadows pulled out one of his trademark rapid starts when the lights went out and surged into lead from the start ahead of his main championship rivals, it was a lead he was to hold for the entire 15- lap race.
Stoneman was in determined mood and eager to return to the podium. Having got a great start and opening up a two second lead of the second placed Butcher, the highly rated youngster posted the fastest lap of the race on lap three and in doing so earning himself a further championship point.
A jubilant Stoneman reflected on his win. "We had been struggling to find the extra two tenths of a second all weekend. We really worked hard to find it so we could be as fast as possible in the race. My start was fantastic and being out in front is far better with an open tack ahead. I could see lots going on behind me but never felt a win wasn't possible throughout the whole race. This win is so important and gives me some valuable championship points. Can't wait for tomorrows race now."
Redline boss Simon Leonard: " Dean has had a challenging couple rounds of this championship and had some bad luck. This win is well deserved, he has worked so hard with us to get the set up right. Today he was peerless"
More…
Round ten of the Porsche Carrera Cup GB takes place at 13:20 tomorrow and can be seem live on ITV4.
For more information:
Ant Shaw
[email protected]
0044 (0)7768 275464