Incredible Stoneman Secures GP3 Podium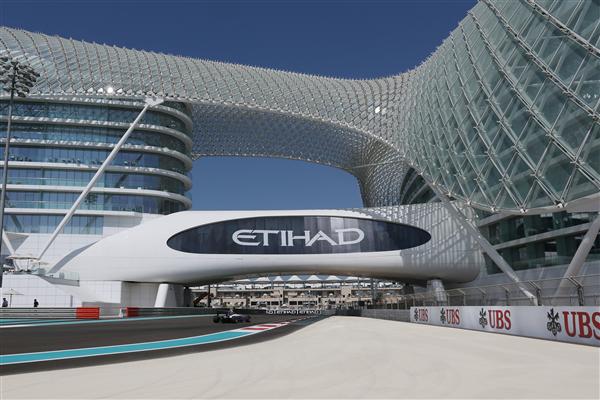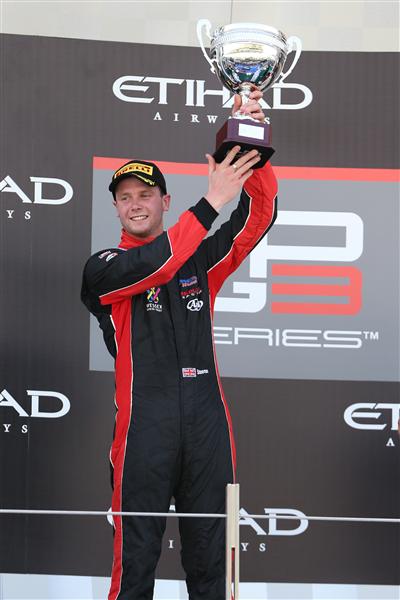 GP3 Race 2, Yas Marina, Abu Dhabi, U.A.E. Sunday 3rd November 2013. Dean Stoneman rounded off a famous return to single seat racing action with a stunning drive to finish runner up in today's second GP3 race.
Racing in the midday heat of Yas Marina and in front of the F1 teams, the 23 year old started from the second row of the grid in only his fourth time in the Koiranen GP3 car.
As the lights went out Stoneman got an excellent start and managed to move to the right hand side of the track and power past the car in front to grab second. As a four car group swept into turn one, Stoneman was already looking to keep close to the lead car. There was a overwhelming sense of amazement from those watching that the 2010 F2 Champion was vying for the lead in such a short time after returning to single seat racing following his two year absence through serious illness.
Mid way through the race Stoneman was receiving pressure from the third placed car after the Southampton driver eased the pace to look after both his car and tyres. But as the 14 lap race drew to a close a confident Stoneman began his push for the lead and on the final lap and was on the tail of the first placed car and looking for an overtaking place. For Stoneman the race was to be one lap too short as he crossed the line in an impressive second place.
The result meant a lot to Dean. " That was awesome. To come here with so little time in the car and get on the podium is more than I was expecting. The race felt good and I didn't suffer from the heat as I thought I might. I got a good start and towards the end I was starting to think where I could make a move for the lead. I think a couple more laps and I might have nicked it.
More…
I want to thank Koiranen for setting up the car really well. This one is really for my family. I know there where times when we didn't know if we would ever return to International racing again. I have also been blown away by the support I have received this weekend from messages from fans, to inside the F1 paddock and many other drivers; this has really means a lot.
Stoneman will resume GP3 action on Tuesday 5th November when he will embark on a three-day test with Koiranen at Yas Marina circuit before making any decision about his plans for 2014.
For more information:
Ant Shaw
[email protected]
0044 (0)7768 275464