Stoneman confirms Porsche Carrera Cup GB campaign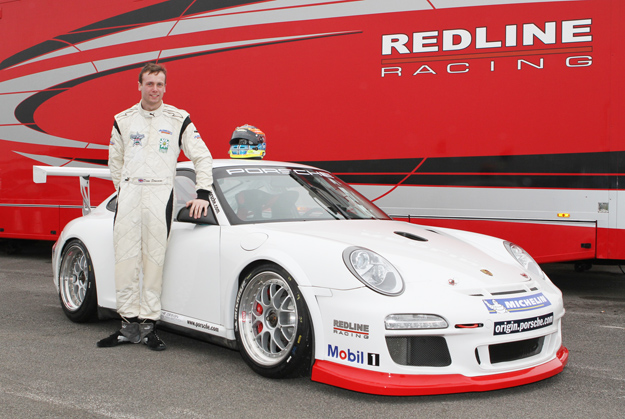 Porsche Carrera Cup Great Britain
Media release: 21 February 2013
Stoneman confirms Porsche Carrera Cup GB campaign
Dean Stoneman has confirmed plans to race in the Porsche Carrera Cup GB this season with Redline Racing and the former single-seater racer is expected to be a serious title contender from the very start.
Stoneman has tested twice with the Redline team and has now confirmed that he will tackle a full season as he seeks to build a long-term career as a sports and GT racer. "Our aim this year is to hopefully win the Carrera Cup and then work towards the Porsche Supercup for 2014 and 2015," said Stoneman. "The route I want to do now is into sports and GT cars. It's a lot more money to do single-seaters and a one-in-a-million chance of getting to Formula 1."
The Southampton-based 22-year-old has a remarkable story, as he was poised for more single-seater glory when he was struck down by testicular cancer, which was diagnosed in January 2011. He dominated the 2010 FIA Formula 2 Championship and tested for the Williams Grand Prix team before signing a contract to step into Formula Renault 3.5 for 2011.
"I signed a contract for Renault 3.5 on the Tuesday and I was in hospital on Thursday," he said. "I was in hospital for about six months, on chemotherapy for 18 hours a day. I had four operations and now I'm on the mend. I'll still got some issues, including trying to control testosterone levels. So we decided to take a side step rather than going forward with single-seaters and try and make a career in what I liked doing."
Now, Dean is ready to make a return to racing and is already adapting very well to his 911 GT3 Cup. "I thought Porsches was the way forward," he said. "Getting advice from Tim Harvey is a great help. We've taken advice from people who have been there and done it. It is quite a physical car to drive, but I'm not struggling at all and I'm working on my fitness."
Stoneman will now continue a pre-season testing programme ahead of the 20-race Carrera Cup GB season, which starts at Brands Hatch on 30/31 March.
February 21st 2013