Stoneman Makes Impressive Return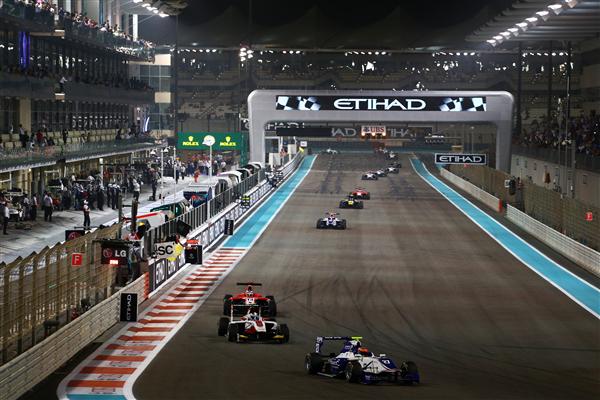 Yas Marina, Abu Dhabi, U.A.E.  Friday 1st November 2013. Dean Stoneman returned to single-seater action today in GP3 free practice by impressing many with his pace.
Following a break from racing, the 2010 FIA F2 Champion wasted no time to making his intentions clear this weekend by posting an amazing 8th fastest time of 1:58.249 out of an experienced field of 24 drivers competing this weekend.
Deserved praise was heaped on the 23 year old for his attitude and stunning speed during his very first drive in the 2013 spec GP3 car.
Stoneman was buoyed by his debut.  " We came here to evaluate GP3 with Koiranen, so it was good to be on the pace from the start.  There are a few things we need to change on the car, so I will be working with the team to get the car how I like it which I hope can help me get even quicker.   I'm not getting carried away though, qualifying will be tough tomorrow, but I'm confident of being on there or there abouts."
Stoneman's return to Abu Dhabi is significant.   The last time he was here was for the 2010 F1 Rookie test with the Williams F1 team before his career was put on hold for two years to recover from serious illness.
Qualifying for Saturday and Sunday's races takes place 10:00 local time.
For more information:
Ant Shaw
0044 (0)7768 275464