Stoneman Makes it Eight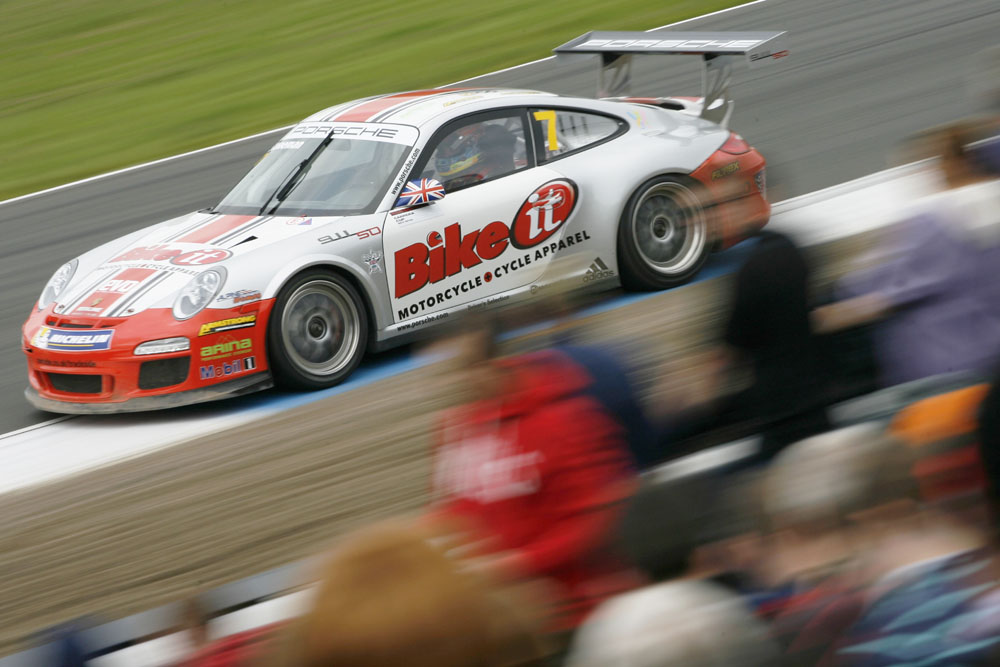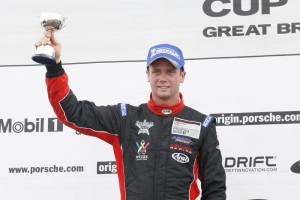 Rounds 13 & 14 Porsche Carrera Cup GB
Knockhill, Scotland UK, Saturday 24th/Sunday 25th August, 2013. Dean Stoneman continued his impressive return to racing by securing his eighth podium of the season at weekend in the Porsche Carrera Cup GB championship.
To make things even more impressive the 23-year old arrived at Knockhill never having even driven at the challenging Scottish circuit before.
Round 13 saw Stoneman get off to flyer from the second row of the grid, but found himself boxed in and had to tuck him self into third place. Racing in a tight pack of leading drivers Stoneman's race was looking promising until half way in to the second lap he suffered a puncture to his left rear tyre, which forced him in to pit for a replacement. But in a relatively short race, this all but destroyed his chances of success and restricted the three times winner to finishing eighth and one lap down.
Starting again from the second row for round 14, Stoneman looking to redeem something following the puncture in race one, produced one of his blistering starts and despite some contact from another driver going into turn one the BRDC SuperStar managed to get himself involved in a three-way battle for the lead. Despite his best efforts over the 32 laps and on a circuit he was still trying to perfect Stoneman brought home his number seven Porsche to get third; his eighth podium in an impressive comeback year.
More…
" Having not been to Knockhill before its good to get on the podium. To be a front-runner in this championship in my first year back has been pleasing. I have been competing against guys here who have been racing these cars for three or fours years and on circuits they know well. To beat all of them and to get on the podium eight times in your first season is hard work but very rewarding."
The Porsche Carrera Cup GB now moves on to Rounds 15 &16 at Rockingham, 14/15 September.
For more information:
Ant Shaw
[email protected]
0044 (0)7768 275464