Stoneman Makes Monaco Magic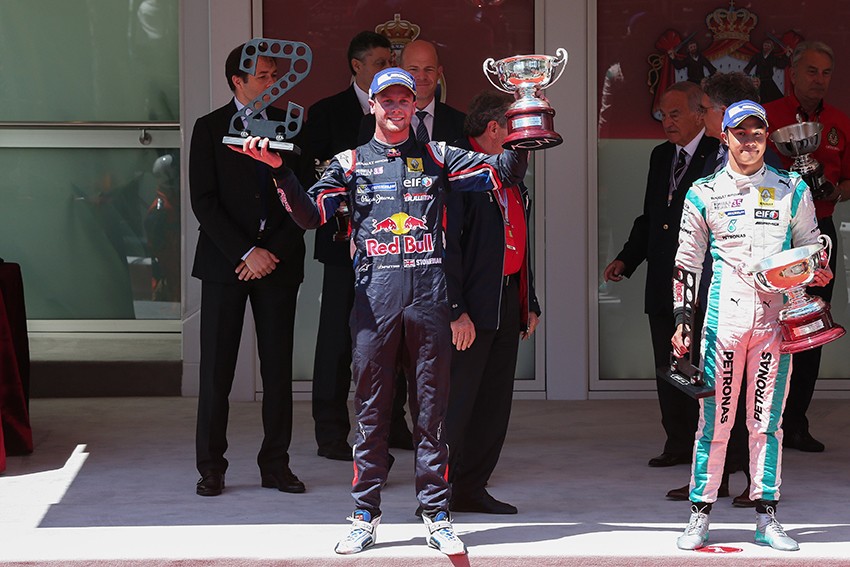 Sunday, 24th May 2015 Monaco. Red Bull Junior driver Dean Stoneman drove a supremely intelligent race to secure 2nd in his first ever race in Monte Carlo; the third round of the Renault World Series 3.5.
Racing at the famous principality street circuit in front of the F1elite, the DAMS driver produced a flawless drive to gain valuable championship points and impress the on-looking Formula One glitterati.
Arriving in Monaco as a racer for the first time, the Red Bull driver was eager to build on his 3rd place in the opening round a month ago in Motorland in Spain. The 24-year old started of this mission by putting his car on a respectable third row of the grid in 5th, but it was to be the race itself which was to show why Stoeman has been drafted into the Red Bull fold with DAMS.
In the morning sun of Monaco, Stoneman made the perfect start from 5th and managed to avoid a four-car tangle at the first corner at Sainte Devote and slotted his car into second place. The Southampton driver was then on a charge and eyeing up first. His efforts were to be to be in vain after four laps when the race was red-flagged due to another larger collision at Saint Devote. The race was halted for twenty minutes whilst car and debris were removed from the track.
From the restart behind the safety car Stoneman was unable to get close enough to consider a move on the first placed Jaafar and instead chose to drive a mature and measured drive at a circuit known for its tight corners and savage barriers to secure a fanstastic podium at the famous old circuit.
Stoneman was elated with the result. " This is an amazing place with an incredible history. To come here and get second in my first race is amazing….. a real dream come true." He added, I really just wanted to get the car in the points with the best possible start. I managed to avoid the incident at the first turn and from there it was just a matter of opening up a gap to third. I was never really close enough to make a move for the lead and to honest overtaking here is so tricky. I'm just delighted with how it all went."
The DAMS driver also picked up the Rookie of the Day trophy for being the highest placed driver racing in his first year in the series.
Stoneman will now look to build of his Monaco podium as the Renault World Series moves to Spa next weekend.
Further Information
Ant Shaw
+44 (0)7768275464
[email protected]
-Ends-
Dean in Monaco with trophies for 2nd place and Rookie of the Day