Stoneman Starts US Campaign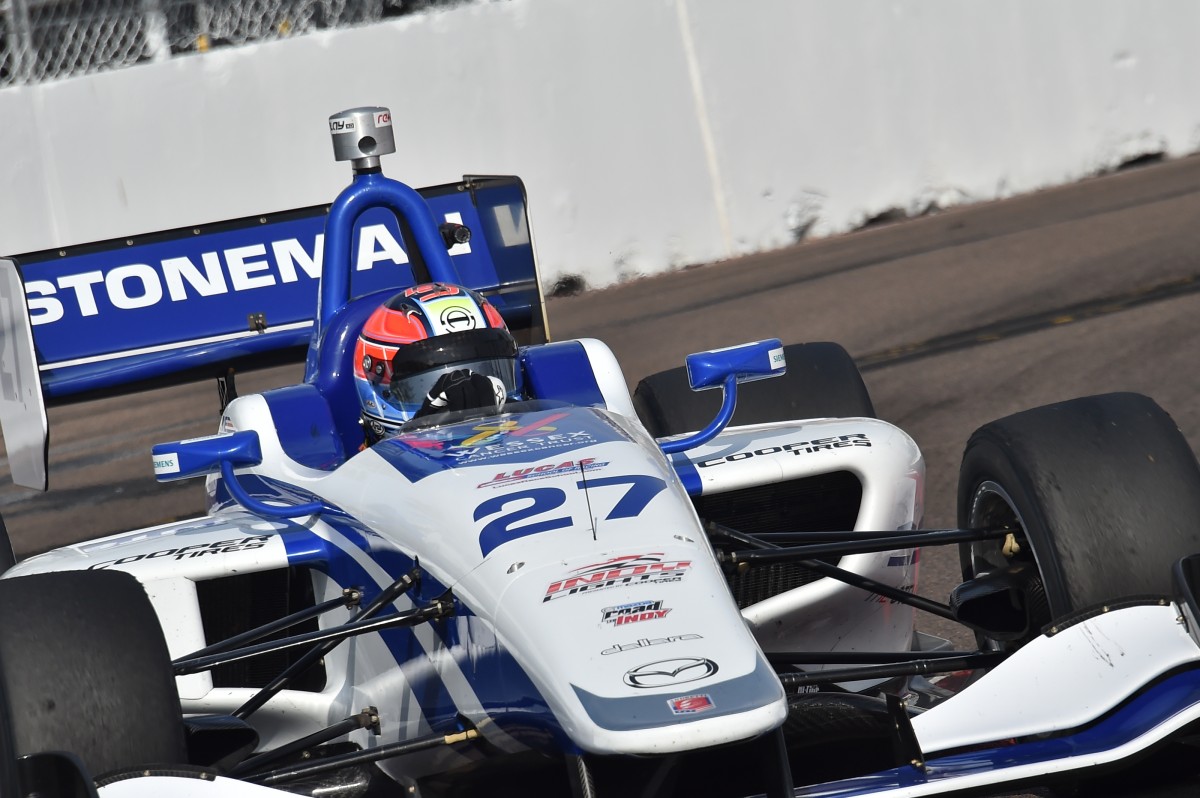 Two solid performances opens Indy Lights account
Indy Lights by Cooper Tyres, St Petersburg, Florida USA 12&13 March 2016
Dean Stoneman started his US racing career with two solid performances and top ten finishes to secure points on just his first time racing in the US
The 25 year old impressed all during Friday's two practice sessions when he finished 3rd and 5th respectivly against a experienced field, many of whom had been at the street circuit last year. In fact the Rookie driver could have gone even quicker if it wasn't for clutch issue in the second session whilst on a flying lap.
Qualifying wasn't to go Stoneman's way as he repeatedly got caught in traffic on the tight streets of the Florida street circuit preventing him getting in a clear and quick lap limiting to 13th place.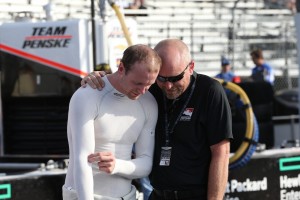 For race one Stoneman made a great start from the seventh row to move his way through the field, picking off places one by one to move up to eighth. Stoneman was satisfied with the result but still disappointed that quailing didn't give him more. "For the first race of the Indy Lights Presented by Cooper Tires Championship, we had a difficult qualifying session which led to an unfortunate starting position, but to start 13th and finish 8th in my first race is a solid start. If we can qualify better there is no reason we can't look at podiums, which is why I'm here. I showed my speed in qualifying, but unfortunately the traffic was holding us up for quali. It was a shame, especially after two good practice sessions on Friday. During the race, we were able to show some good speed and were able to make up positions."
For Sunday's race two the Southampton based driver was looking to make up places from 13th. From the start he made one his trademark starts and again made up places in a thrilling race to cross the line in a superb 6th place and with it more championship points.
After the race Stoneman was again in a positive mood. "Today we had a solid, consistent race. We earned decent points toward the championship in both races this weekend after a poor qualifying session. I worked hard with the team last night and we found a solution which improved the car this morning. We showed good pace today starting from 13th and gaining positions to sixth. It is still about learning the tyre, it's a long race using only one set of tires. The Andretti Autosport team has done a great job. Thanks also to my title sponsors, Stellrecht. It has been a good weekend, we learned a lot."
Stoneman now turns his attention to the next rounds of the Indy Lights by Cooper Tyres championship as the series moves to Phoenix Raceway, Arizona 1&2 April
For more information
Ant Shaw
[email protected]
+44 (0)7768 275464