Stoneman's Monza Magic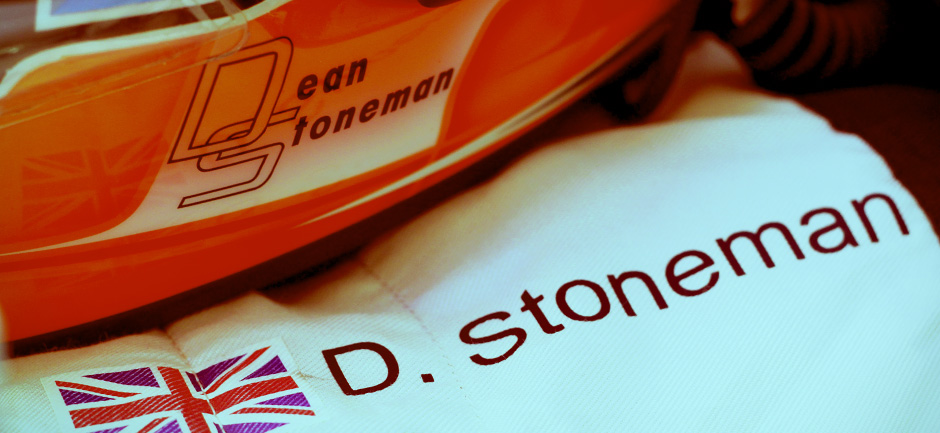 GP3 Round 7, Race 2 Monza, Italy, 7th September 2014. Dean Stoneman made it two wins in two rounds as he stormed to victory in the most exciting race of the 2014 GP3 series season.
Stoneman, who was eager to build on his impressive 5th place in race 1 yesterday started race 2 from the second row of the grid alongside championship leader Alex Lynn. As the lights went out the 24-year old made a blistering start down the inside past his teammate ahead of him and into the lead as the gaggle of cars entered turn one. As the leading group emerged it was Stoneman from Lynn as the pair began to pull away with the Marussia Manor driver holding a defensive line.
The passionate Italian F1 crowd was then treated to a royal battle as Lynn tried everything in vain to get past the rapid 2010 F2 Champion. Two laps later Stoneman was passed, but this was to be short lived as Stoneman showed the kind of driving flare which has won him plaudits within the highest levels of the sport to fight back and regain the lead. Once the position was re-established, Stoneman produced some of the best driving of his career to open up a small lead of around 0.7 seconds over Lynn, increasing to 1.5 seconds towards the end of the 17 lap epic battle.
For Stoneman, his third win of the season rounded off a productive weekend in his first season return to international racing since making a full recovery from serious illness.
With many describing it as the "the race of the year" a jubilant Stoneman reflected on his titanic victory. " That has to be one of the longest races of my career. I made a great start and managed to get in front and I knew he (Lynn) wasn't going to be far away. He kept me really honest and we battled hard whilst giving each other lots of space, it was a great and enjoyable battle. I was always determined to get this one and fought hard and wasn't going to give up the lead for anything." He added about the car. " We went for a set up which gave us greater cornering speed whilst compromising straight line pace, but it seemed to work."
Stoneman remains in 8th in the GP3 Series championship whilst closing the gap on the championship leaders.
Stoneman will now turn his attentions to the next rounds when GP3 joins F1 for the inaugural races at the brand new circuit in Sochi ,Russia 10-12 October.
For more information:
Ant Shaw
[email protected]
0044 (0)7768 275464